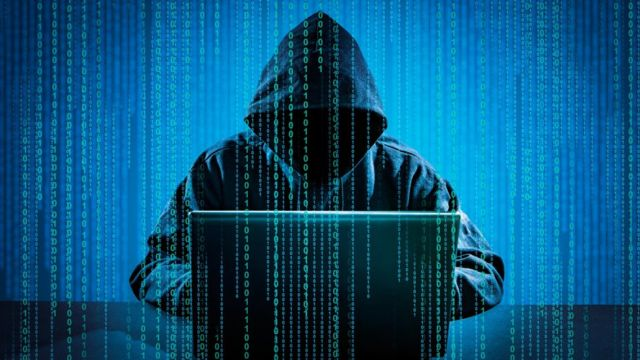 Cyber warfare is another part of the Conflict between Russia and Ukraine
In the conflict with Ukraine, a patchwork "IT army," partly staffed by Ukrainian programmers, became an important force in Ukraine's fight against Russia.
For now, many Ukrainian programmers divide their time between doing their day jobs and fighting cyber warfare with Russia. More than 311,000 people have joined a group called "Ukrainian IT Army" on the social media platform Telegram to share Russian targets they are targeting. Not all of them are from Ukraine, but a significant number are Ukrainian.
DDoS attack
Dave is a Ukrainian software engineer. He declined to give his last name because of the sensitivity of what he was talking about. According to him, since the war began, the "Ukrainian IT army", in addition to their daily work, has helped to carry out cyber attacks on Russian government websites, Russian banks and foreign exchange exchanges.
"I'm helping the IT army with DDoS attacks." He said. DDoS refers to a distributed denial of service attack, which is a malicious attempt to disrupt the normal traffic of a website by using large amounts of Internet traffic.
"I rented some servers on GCP [Google Cloud Platform] and wrote a bot program for myself. It only accepts links to websites, and whenever I paste them in, it attacks the target. I usually attack from 3-5 servers, and each server typically generates about 50,000 requests per second."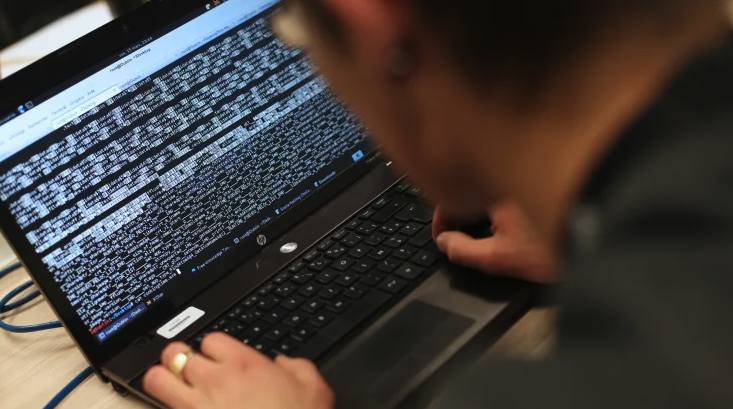 Ukrainian coders join cyberwar
Dave claims that whenever there is a list of shared goals on the Telegram channel, he pastes them into a bot, which takes about an hour to create.
When asked what the success rate was so far, Dave said it was hard to say because the attacks were carried out by thousands of people simultaneously. "Joint action is definitely a success." He said.
Dave is one of about 30 Ukrainians who work remotely for an American technology consulting firm. The company has given Ukrainian employees "complete freedom to choose" whether to work or not.
Hard work
Oleksii is the head of the quality assurance team at a software company in Zaporoche, Ukraine. He said he and his colleagues were doing their best to keep working and keep the economy moving, but it was not easy.
"In the first days of the war, air raid sirens went off for 24 hours straight. You don't think about work. You think about your family, your children, how to keep them safe, how to shelter them."
Oleksi said he has worked no more than two hours a day on average since Russia launched its special military operation in Ukraine on February 24. "In times like these, it's certainly difficult to prioritize professional work." He said.
In addition to his regular job, Oleksi is trying to help Ukraine win cyber warfare. "As an IT worker, I hope I can serve my country on the digital front, because this war is also taking place in the digital world," he said. Every day, I assist in contacting various websites in Europe and the United States to ask them to stop doing business with Russia, to post on social networks and so on."
Gazprom and banks were targeted
Another developer, Anton, said he was involved in DDoS attacks on Gazprom, the Russian oil and energy giant, as well as other attacks on Sberbank and the government. Gazprom, Sberbank and the Russian government have yet to comment.
"A lot of people are involved, so it doesn't take long to bring a service down." He said.
Nikita, CEO and co-founder of a cyber security company, said he was also on the Telegram channel of the "Ukrainian IT army." His company served clients around the world, and its employees worked throughout the war. They are doing "penetration testing" to check for vulnerabilities in IT systems.
"Take them back to the Stone Age"
Nikita said he has been trying to tell Russian citizens through his messaging service what is really going on in Ukraine because of Russia's tight control of the media. He said he and his team of hackers also posted details of Russian credit cards online. "I posted information about 110,000 credit cards on my Telegram channel," he said, saying he wanted to inflict economic harm on Russia.
"We want to bring them back to the Stone Age, and we're good at that." He said. Mr Nikita added that they were now carrying out cyber attacks on petrol stations in Russia. He stressed, however, that he did not hate all Russians, and that he was grateful to those who helped Ukraine.
Middot & Mikhailo, Digital Minister of Ukraine; Last month, Mykhailo Fedorov, Ukraine's director of communications, urged people to join the channel, saying Ukraine was still fighting on the online front.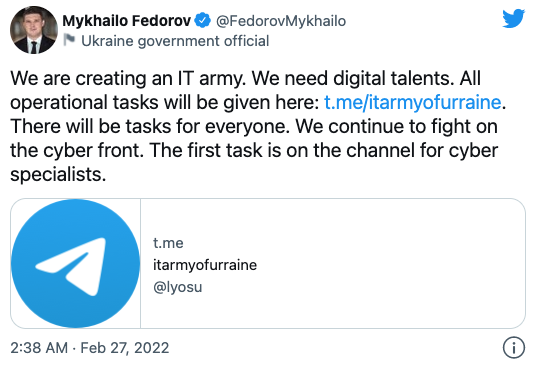 Fedorov urges people to join the "IT army"
Yehor is another technology expert who works remotely from Ukraine for an international cybersecurity company. He is also juggling cyber warfare with his regular job.
"My company tries not to rush us to get things done." He added that some employees were still in Kiev or Kharkiv, where the fighting was more intense.
"I'm trying to carve out equal time for work and cyber attacks. Unfortunately, none of my family is with me, so I have more free time than usual."
Two-way cyber warfare
Ukraine is one of the largest software development centers in Eastern Europe, and its programmers are known around the world.
Cyber war is a two-way war. In the first three days of Russia's war, cyberattacks on The Ukrainian military and government rose 196 percent, according to Check Point Research.
The data also showed a slight increase in attacks against groups in Russia (4%) and Ukraine (0.2%). At the same time, attacks in most other parts of the world are falling at the same time. For nearly four weeks, Ukraine has continued to suffer a large number of cyber attacks, most of them targeting the government and military.
Russia has always denied involvement in cyber warfare or aiding in cyber attacks. On Feb. 19, the Russian Embassy in Washington said on Twitter that it had "never, and is not, carrying out any 'malicious' actions in cyberspace." (Author/Xiao Yu)
More first-hand news, welcome to download phoenix news client to subscribe ifeng.com technology. For in-depth coverage, search "ifeng_tech" on wechat.