Webmaster's House (ChinaZ.com) May 16 News:On May 16, Baidu released the 2021 Environmental, Social and Governance (ESG) Report. According to the report, in 2021, Baidu will block all kinds of malicious information an average of 56 billion times a year, block fraudulent websites and APPS to reach users 27 million times, and protect citizens' personal information from malicious disclosure 220,000 times a day.
In terms of service quality, Baidu's online complaint handling rate is 100%.
In terms of talent development, 39.3% of Baidu's employees are women, and 43.2% of management positions are women.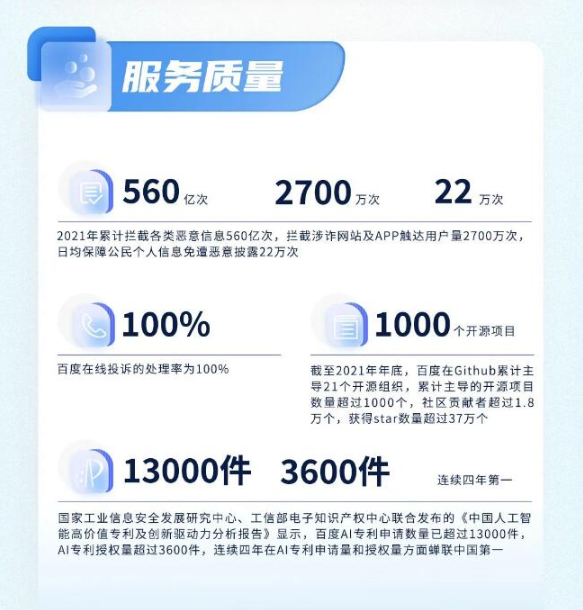 By the end of 2021, Baidu Github had led 21 open source organizations, led more than 1,000 open source projects, more than 18,000 community contributors, and more than 370,000 stars. The number of Baidu AI patent applications has exceeded 13,000, and the number of AI patents authorized has exceeded 3,600.
In terms of social welfare and charity, Baidu's total charitable donations reached 221 million yuan in 2021.